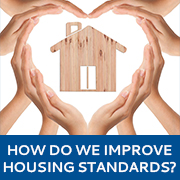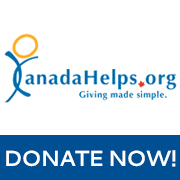 Do you need housing?
Habitat Services may be able to help you.  You can apply to us for housing if you:
Are a consumer/survivor of the  mental health system
Are on social assistance or have a low income
Are willing to live in a congregate setting
Habitat Services funds and monitors 42 boarding homes and 43 apartment units at sites across the City of Toronto. Our current capacity is 981 tenants. Houses range in size from 8 to 52 tenants. We have female only homes and two homes that serve the East and South Asian population. A few homes offer higher support and/or programs for addictions and managed alcohol. Most boarding homes are staffed 24 hours a day. House staff are hired by the home owner/operator to cook, clean and generally oversee the smooth running of the homes. Homes are operated by private landlords as well as some non-profit organizations. All homes are close to essential services such as the TTC, shops, parks and places of worship. Tenants live independently and are free to have visitors in the homes such as friends, family and support services. A few Habitat-funded boarding homes are wheelchair accessible. Over half of the rooms in the Habitat portfolio are single bedrooms; the rest are shared by two tenants.
If you are interested in living in a Habitat-funded home, contact The Access Point to compete an application form. Their phone number is 416-640-1934. For more information, visit The Access Point website at www.theaccesspoint.ca or go to the Habitat Intake and Referral section.